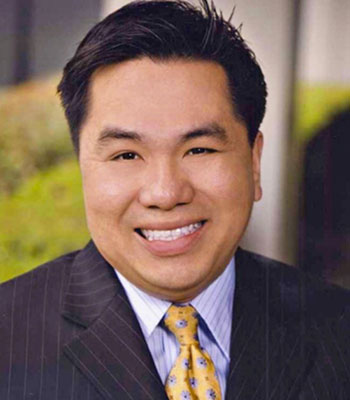 Ted Nguyen
Public Relations
Ted Nguyen is a nationally recognized public relations and communications professional with more than 30 years of developing and executing cost-effective programs. He is the senior manager for the Orange County Transportation Authority (OCTA). Nguyen began at OCTA as the organization's spokesman and media relations manager, then became the department manager for public outreach and media relations.
Nguyen's ongoing work with diverse business leaders for the past decade have provided meaningful opportunities to help enhance transportation improvement projects and travel options that have also netted national recognition.
His most-recent accomplishment includes being named the National Diversity Professional of the Year in 2022 by the premier marking and communications organization worldwide, Ragan, in Chicago for his diversity work at OCTA and for leading efforts to combat anti-Asian hate. Under his leadership, OCTA also won national awards from Ragan for diversity program and special events.
As a communications strategist, Ted's work has generated numerous news coverage from regional news media along with national and international media outlets such as CNN, FOX, CBS, NBC, ABC, USA Today, the Washington Post, the New York Times, the BBC, the Guardian, South China Morning Post, France 24 and many others.
He earned a bachelor's degree in strategic communications with a double major in journalism and public relations from Brigham Young University in Provo, Utah. Nguyen also earned a master's degree from BYU's Marriott School of Management with an emphasis in strategic planning and international relations.
Nguyen lives in Laguna Niguel, Calif. with his family and two rescue dogs.