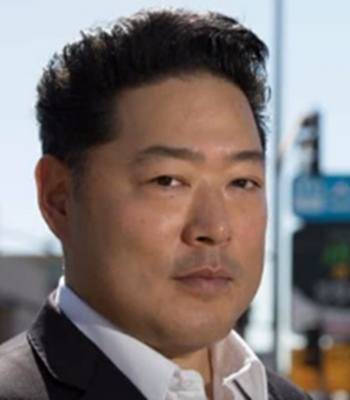 Alex Kim
Government and Public Affairs
Alexander Kim is Founder & Principal of Three Kings Public Affairs, a government, business & community affairs consulting company helping with clients (ie. Korean Community Services, The Irvine Company, etc.) with accessing the government and providing outreach to community leaders in the Southern California region. He also is Co-Principal of Windfall Strategics LLC specializing in business/marketing consulting for domestic & international businesses.
He has over 20 years of experience in government affairs serving as Central Area Director for City of Los Angeles Mayor James Hahn, Deputy Director to State of California Governor Arnold Schwarzenegger, Senior Adviser to City of L.A. Councilmember David Ryu, Public Affairs/Community Manager of SoCalGas (a Sempra Energy utility), & most recently as District Director to State of California Assemblymember Cottie Petrie-Norris representing the beach cities of South Orange County.
Alexander has served on several State of California commissions to represent the public (Board of Optometry Board, Board of Naturopathic Medicine Committee, & Board of Behavioral Sciences). He currently serves on the government committees for the Orange County District Attorney Todd Spitzer's Korean-American Advisory Board & the Orange County Transportation Agency (OCTA) Diverse Community Leaders Committee.
In the community, he serves on the boards for: Titan Institute (an Education Tech non-profit for underserved community), PBS SoCal/KCET Community Advisory Board, Asian Business Association of Orange Co. (ABAOC), Orange County Asian Pacific Islander Community Alliance (OCAPICA), Korean American Coalition of Los Angeles (Advisory Board), Vietnamese American Chamber of Commerce in Orange County, and the Asian Pacific American Public Affairs Association – Orange County Chapter (APAPA-OC).
Alexander strongly supports our nation's military and America's veterans. In 2011, the United States Navy honored him as a "Key Influencer" to fly in a Boeing FA-18 Hornet with the Blue Angels as a reward for helping successfully recruit numerous diverse candidates to their Naval Officer program. He also helped lead the Veterans initiative at SoCalGas to help recruit, retain, and involve veterans to help other veterans in the Southern California region.
Alexander graduated with a MBA from Pepperdine University and is a frequent guest lecturer on government/public affairs. He is a Network of Korean Americans (NetKAL) Fellow at the University of Southern California (USC) School of Social Work. Alexander obtained a B.S. in Biology/Minor in Political Science at U.C. Irvine where he co-founded the University of California at Irvine (UCI) Korean American Alumni Chapter as its first president and remains active as an alumni in the Anteater community.