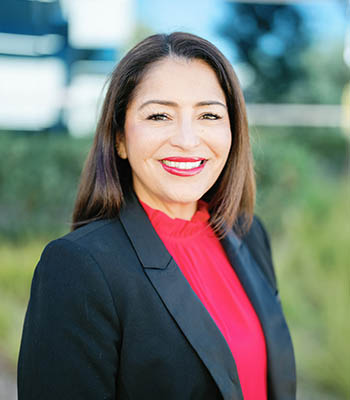 Adriana Galdamez

Adriana Galdamez is a telecommunications leader with extensive communications, philanthropy and public affairs experience.
In 2018 Adriana joined Cox Communications as Public Affairs Manager where she provided leadership and strategic direction on community relations for their Orange County, Palos Verdes and Santa Barbara markets. She oversaw community relations, philanthropic programs, the board service program, employee volunteerism and employee engagement programs. In her role, she supported the company's growth through successfully driving strategic initiatives and community partnerships. Adriana also co-lead's Cox's Diversity, Inclusion and Equity Council in California, which has successfully executed their 2022 goals.
Earlier in 2022, Adriana was selected as Cox's Manager of Government Affairs. In this role, Adriana manages the strategic local government affairs agenda for Orange County and Palos Verdes and ensures regional alignment.
Prior to joining Cox, Adriana worked in public affairs for State Farm Insurance. She oversaw the local philanthropic portfolio directing funds to nonprofits and educational institutions. She also served as a trusted advisor to executives and agents on local reputation management issues and public relations. She served as a media spokesperson and pitched campaigns and company content to media outlets. She handled communications for executives and agency leadership for all company sponsored events throughout Southern California.
Adriana previously served on the OC Forum executive board, OC Grantmakers board and Concordia University's Hispanic Leadership Advisory Council.
She holds a Bachelor of Arts in Political Science from the University of California, San Diego and a Master of Arts degree in Education from San Diego State University.