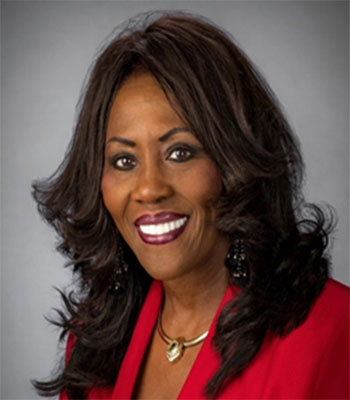 Martha Daniel
CEO of IMRI
In 1992, Ms. Daniel founded IMRI to provide technical consulting services. Under her leadership, IMRI has grown significantly and successfully delivered more than $350 million in information technology, program management, engineering, and cybersecurity engagements. IMRI has supported federal, public, and private sector clients including the Executive Office of the President, U. S. Congressional Budget Office; Defense Information Systems Agency (DISA), Department of Defense (Navy, Army), Department of Homeland Security (DHS), Department of Commerce, National Aeronautics and Space Administration (NASA), the U. S. Intelligence Community, and numerous Fortune 500 companies.
After 10 years of intense cybersecurity experience, Ms. Daniel founded a second company, Cytellix Corporation. Cytellix is a Managed Security Solution Provider (MSSP) corporation providing cyber security governance and compliance services to small-medium size businesses. Cytellix has assisted more than 100 companies in achieving CMMC compliance.
A published author and frequent speaker, Ms. Daniel co-authored two books entitled, On the Other Side of Midnight 2000, An Executive Guide to the Year 2000 Problem; Million Dollar Conversations and recently featured in the book entitled, Women in Security. She has received numerous awards and was honored by the Whitehouse in 2014 under President Barak Obama as one of 10 Women Veteran Champions of Change. She was awarded SBA –Small Business of the Year in 2016 and 2000.
Ms. Daniel graduated with honors earning her bachelor's degree in Computer Information Systems from California State Polytechnic University, Pomona, and her master's degree in Business Administration from the University of La Verne. She is an ordained Minister at Christ Our Redeemer AME Church, Irvine, CA.; a Board Trustee, at the University of LaVerne; Board Member, at Orange County United Way; Cal State Fullerton Philanthropic Board; Octane; and a member of Lost Angeles Trusteeship Chapter – International Women Forum (IWF).