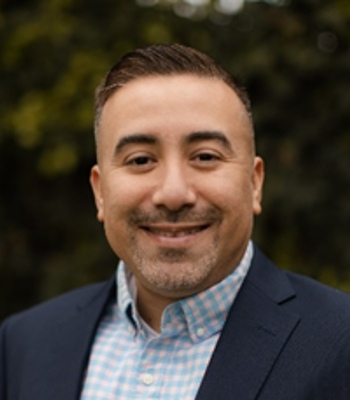 Michael Herrera

Michael is an accomplished supplier diversity and supply chain professional, with experience managing compliance, rules, regulations, and public laws for various corporations – including a woman-owned general contractor, a few of the Nation's largest public utilities, and most recently with a globally recognized healthcare system. His experience also includes creating and managing strategies, goals, and programs that exceeded over $2 billion dollars in spend annually with small- and diverse-owned businesses, ultimately leading to being honored by various community leaders for his efforts and recognized with awards by numerous local and national business organizations.
During his career, he has also successfully led large cross-functional project teams, managed multi-million-dollar budgets, negotiated large settlement agreements, and led the execution of strategic sourcing efforts to include small and diverse-owned businesses…in addition to other contract management activities.
In his quest of helping to create a more diverse, equitable, and inclusive environment for all, he has also leveraged his managerial and analytical talents, to lead and support employee resource groups, at several corporations, that were focused on company-wide Diversity, Equity, & Inclusion related efforts. Michael also serves on the Strategic Council for The Diversity Advisors, a group of passionate DEI-focused business leaders who have come together to provide strategic direction to various organizations – ensuring diversity of thought and inclusion is embraced far and wide.
Michael has also served on the advisory boards of several non-profit business organizations and when he is not passionately working to advocate for DEI efforts, you can find him at the beach, enjoying a hike, or spending quality time with his spouse and son – while also enjoying an adult beverage and watching his favorite football team, the San Francisco 49ers, win.